With the expansion of e-commerce transaction and service mobile applications, we were interested to see the reach of this phenomenon in the Vietnamese society as well as who were the main actors.
Less than 1/4 of the overall urban vietnamese use apps for food or beverage delivery.  Market leaders in Hanoi and HCM are different, illustrating the cultural and marketing effort differences made among players.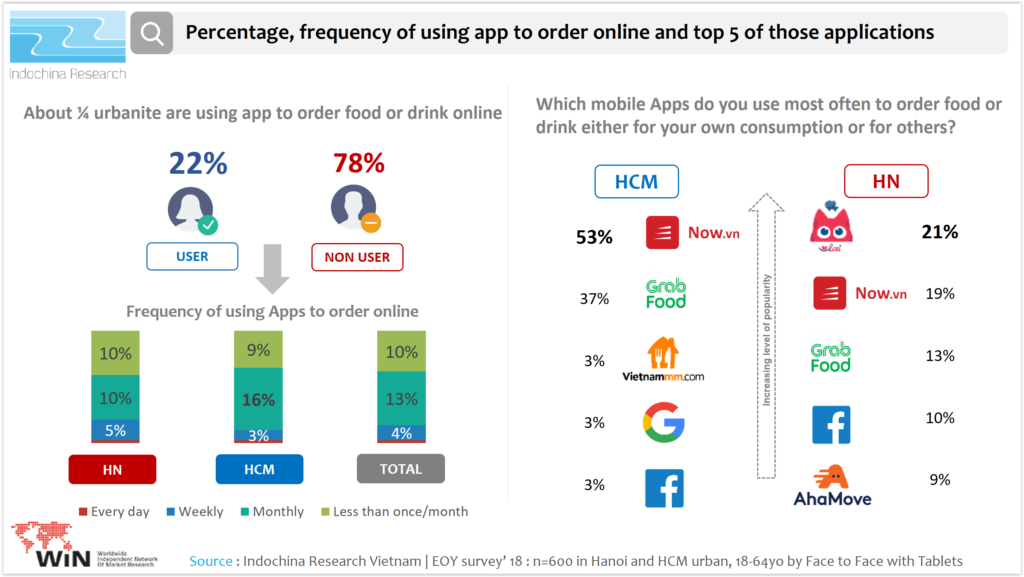 Indochina Research can support you in getting more performance out of your marketing by implementing high quality offline and online research programs !
Contact us to discuss with our consultants on how we can help your business grow stronger : vietnam@indochinaresearch.com