With reports stating that there is almost one bike for every two people in the country, we were curious to find out what means of transportation were frequently used  by urban vietnamese.
We also put the emphasis and focused more on Grab and GoViet, rising stars in the ride-hailing industries in Southeast Asia! 
The findings outlines the importance of the use of personal bike and shows the increase in the use of mobile applications. Indeed, the demand for Grab services is already higher than the demand for traditional taxis and 'xe om' throughout two key cities and will probably  keep going up in the year to come thanks an overall high level of satisfaction from users.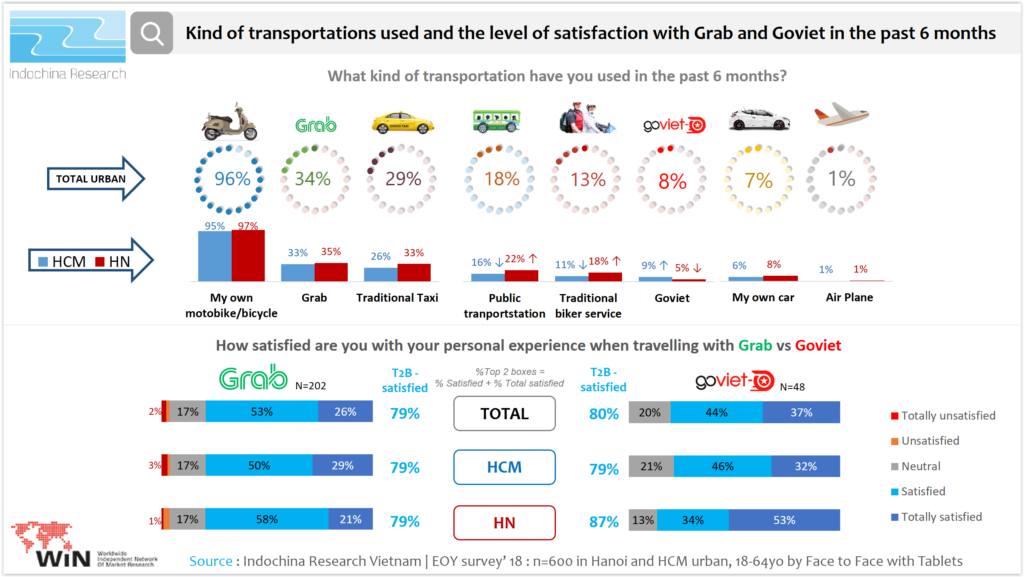 Indochina Research can support you in getting more performance out of your marketing by implementing high quality offline and online research programs !
Contact us to discuss with our consultants on how we can help your business grow stronger : vietnam@indochinaresearch.com