Our results pointed out that the top 5 social concerns and issues urban Vietnamese have been more worried about are: Food Safety, Air Pollution, Corruption, Education Access, and Healthcare Access.
Moreover, this top 5 is similar to the rank we got in our End of Year Survey in 2017. Looking at the result, we can see that the problems people were concerned about are still there and have not yet been fully resolved.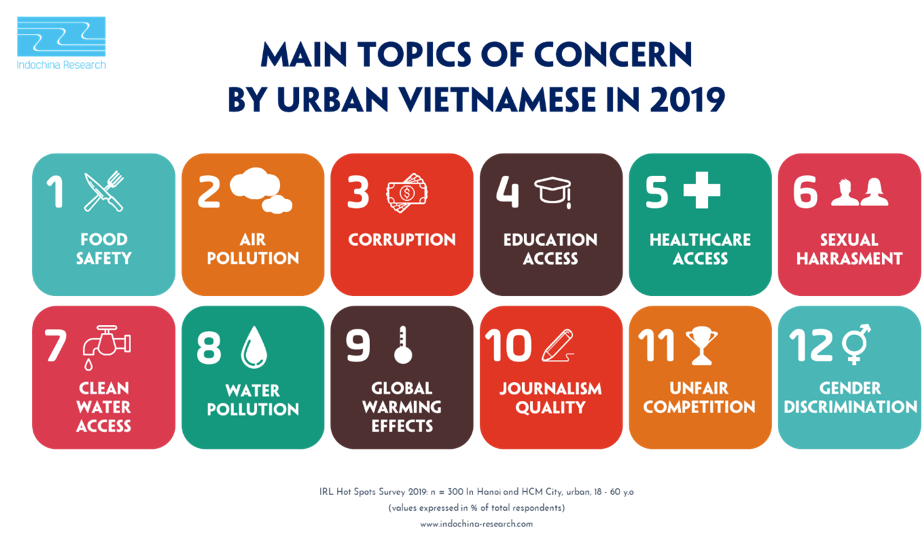 ---
Indochina Research can support you in getting more performance out of your marketing by implementing high quality offline and online research programs !
Contact us to discuss with our consultants on how we can help your business grow stronger : contact@indochinaresearch.com