Inflation bites in Q3 2022 especially among the lower income class although, Q4 2022 consumer confidence is bright!
A self-funded research done by IRL in Q3 2022 with N2,000 respondents (10 provinces covering the 5 regions of Cambodia) with the following topics:
Consumer confidence
Purchase behavior on some product categories
Traditional and Online shopping habits
Considerations in making product purchases
Download the report now!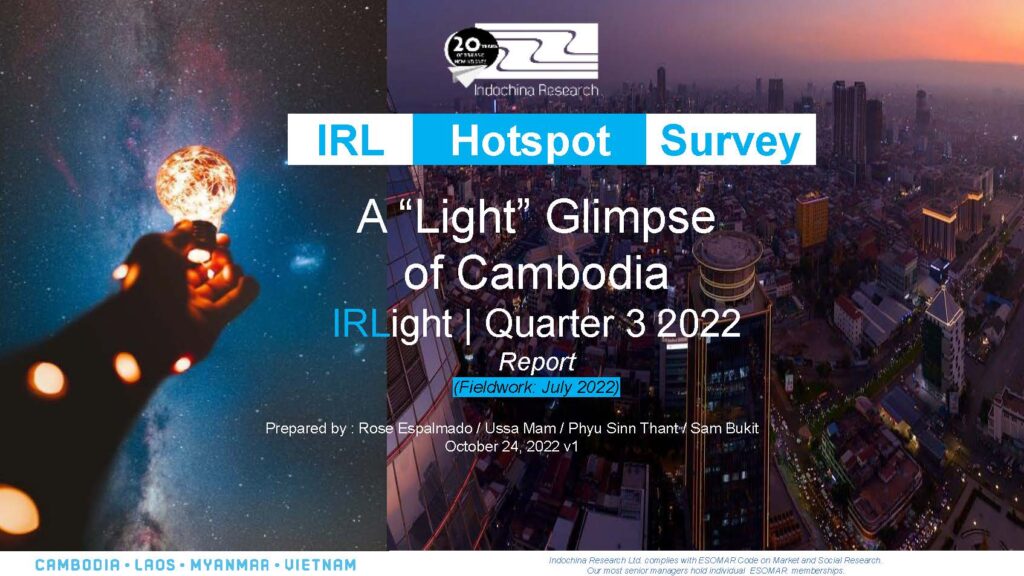 ---
Please contact us for all your research projects in South East Asia
[email protected].
Indochina Research, Regional know-how you can trust!