Dig into the results of the annual syndicated Quantitative research about Cambodian's lifestyle and communication touchpoint usage (including traditional and digital media platforms).
The study was done in June – July 2021 with N1,500 samples across nine provinces in Cambodia.
Download the report now!
Cambodia | IRLife 2021 Finding.pdf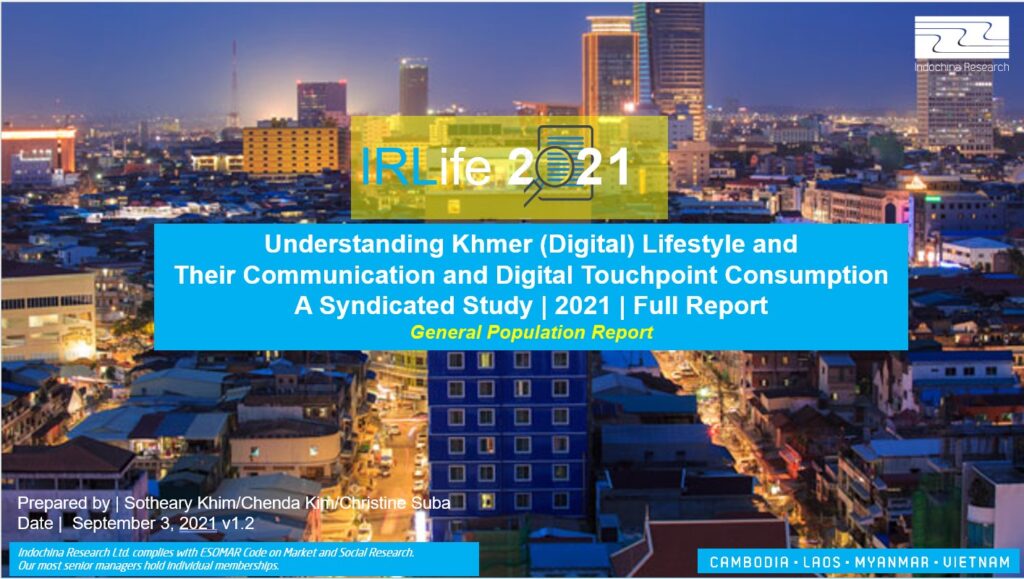 ---
Please contact us for all your research projects in South East Asia
[email protected].
Indochina Research, Regional know-how you can trust!