Consumer Optimism in Q2 2023 as Income Continues to Decline in Q1 2023
IRL is carrying its quarterly consumer purchase behavior tracking study in Q1 2023 with N2,000 respondents (10 provinces covering the 5 regions of Cambodia) with the following topics:
Consumer confidence
Purchase behavior on some product categories
Special Topics: Self-poverty rating and general shopping behavior
Download the report now!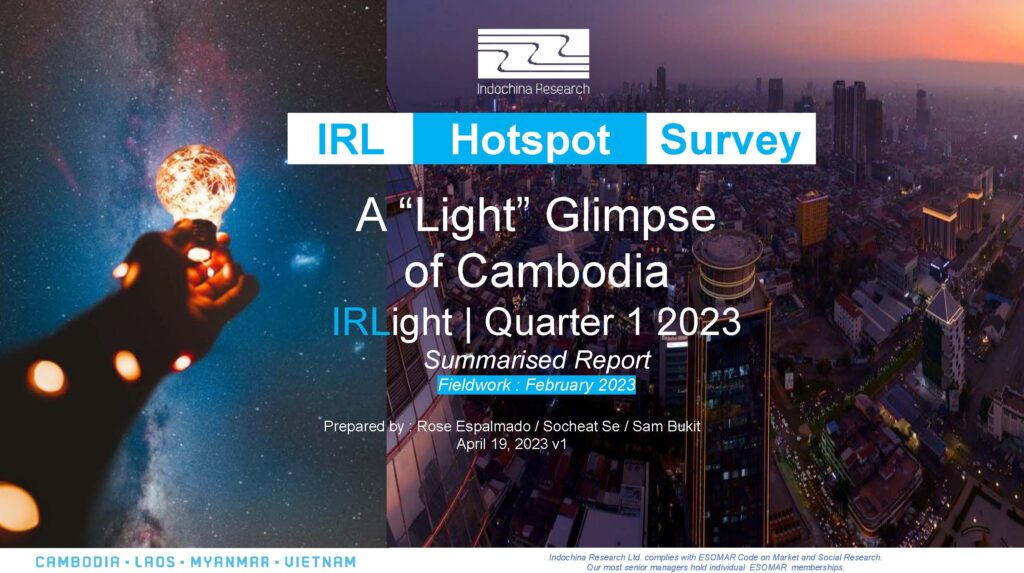 ---
Please contact us for all your research projects in South East Asia
[email protected].
Indochina Research, Regional know-how you can trust!