On May 22nd, 2023, the World Bank announced the results of Vietnam's first national Time Use Survey (TUS). The survey was conducted by Indochina Research Vietnam (IRL Vietnam), which was commissioned by the World Bank to interview and collect 24hour diary data from 6,000 Vietnamese individuals of working age (aged 15-64) across 40 provinces in Vietnam. Participants were asked to specify their activities on a 10-minute-by-10-minute basis for their past 24 hours. The findings of the survey revealed significant differences in the distribution of time between men and women for both paid and unpaid work.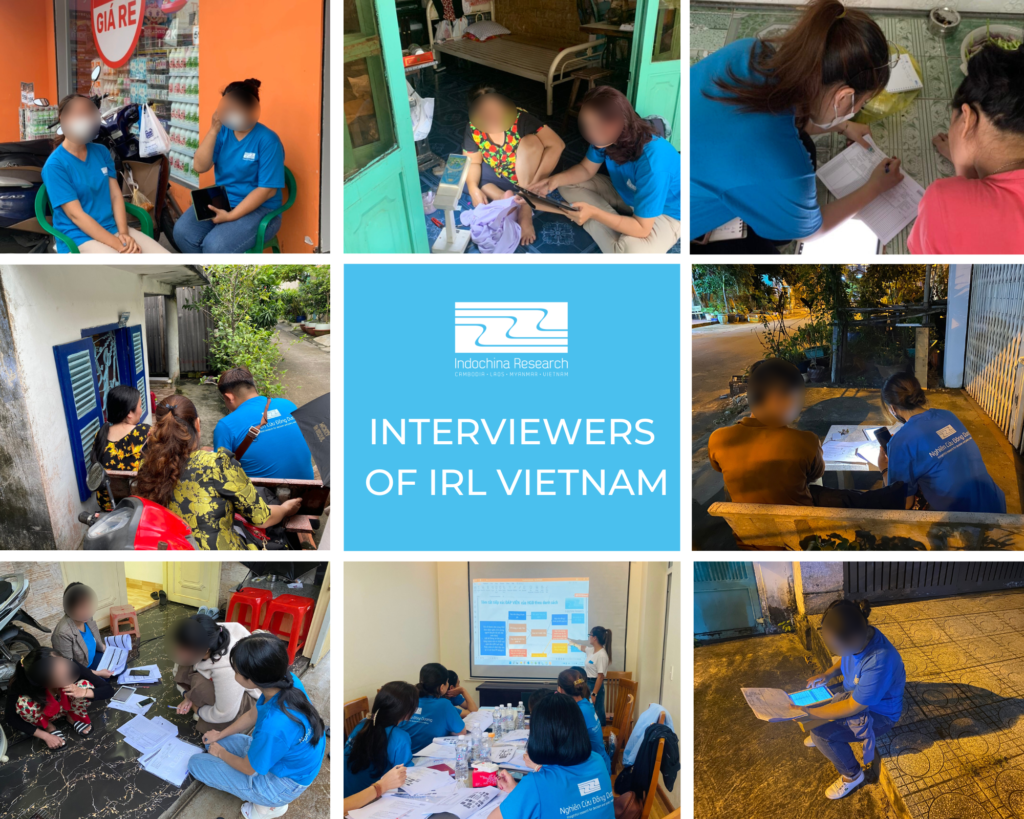 Women spend nearly three times more time on unpaid housework compared to men
The outcome revealed a notable contrast in the allocation of time between males and females in terms of both compensated and uncompensated tasks:
Women work more hours, but men earn higher income. On average, men have one extra hour of paid work per day compared to women, while women dedicate nearly three additional hours to unpaid work such as cooking, cleaning, etc.
Almost all women engage in daily housework, but only 55% of Vietnamese men do.
Care work is predominantly carried out by women, with 45% of Vietnamese women taking on these responsibilities compared to 24% of men.
Due to dedicating a substantial portion of their time to household chores, approximately one-third of women have limited time for personal care, eating, and sleeping on an average day. In contrast, men allocate nearly an additional hour per day compared to women for these activities.
Indochina Research Vietnam – Nationwide Data Collection Agency in Vietnam Time Use Survey
The findings of the survey and the public data will contribute to a better understanding of gender disparities by examining the time dedicated to paid and unpaid work, as well as the organization of household chores. This information will be valuable for researchers and policymakers in formulating recommendations to address time constraints faced by women, such as reducing the burden of unpaid care work, and ultimately, promote gender equality in Vietnam by developing new services related to childcare and elder care as example.
For any questions, feel free to contact us, or read our publications at https://indochina-research.com/news/
For further reference, please read:
---
Please contact us for all your research projects in South East Asia
[email protected].
Indochina Research, Regional know-how you can trust!